Scroll through the horror section on Netflix Instant (US) and you'll see rows upon rows of crummy stuff that'll bore you to death before it ever quickens your pulse. Luckily, there's a collection of gems scattered among the horror section, but it may take some recommendations to find 'em. So from one horror fan to another, here are five genre classics that I think offer both scares and quality in good measure.
The Cabinet of Dr. Caligari
If you're looking for a Friday night horror flick that'll make you clutch your popcorn bowl in terror, this ain't it. But if you're looking to deepen your knowledge of cinematic horror and German expressionism, this is essential viewing.
This 1920 silent film takes place in the fictional village of Hostenwall, where the tiny buildings all lean at impossible angles. When creepy hypnotist Dr. Caligari shows up at the local fair to put on a show, villagers start dying. They are victims of Cesare, a somnambulist (sleepwalker) who stabs people to death while under the evil hypnotist's control.
Cesare is expertly played by Conrad Veidt, whose downright ghoulish appearance in The Man Who Laughs (1928) inspired the look for Batman's ultimate nemesis, the Joker. The film's sets are very theatrical and minimal, but the dimensions are stretched and warped to a nightmarish degree. Fans of Tim Burton will see shades of inspiration in the film's art design.
This is a true classic, a gem, but you won't have to blow the dust off it to appreciate it — Kino Lorber did that with an incredible 4K restoration. They pieced together as complete a version as they could, and restored the film's original color tint as faithfully as possible. Even at nearly a century old, the The Cabinet of Dr. Caligari is still quite a looker.
Cujo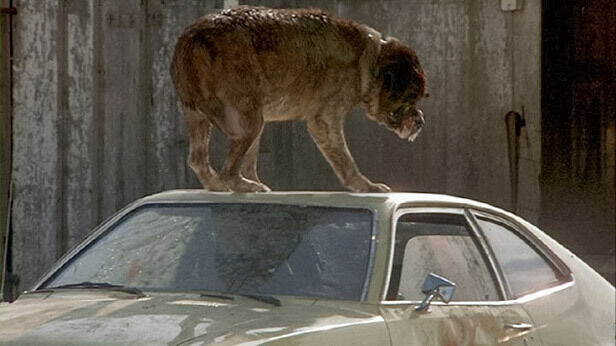 Now this one's a real change of pace from silent German expressionism. Based on one of Stephen King's scariest novels, this 1983 adaptation directed by Lewis Teague (Alligator) brings the confined intensity of the novel to the screen without losing the novel's weirder edges. Dee Wallace stars as Donna Trenton, a wife and mother who drives her busted Ford Pinto out to Joe Camber's farm to get it fixed on the cheap. But the Cambers' huge St. Bernard, Cujo, is infected with rabies and has killed Camber… and his neighbor. Trapped in her dead car with her young son Tad, Donna must choose between dying of dehydration and heat stroke or being torn apart by the vicious Cujo.
King himself has said that Cujo is one of his favorite adaptations of his work, and it's easy to see why — the film really does capture the essence of the novel. That also means that it really takes its time getting Donna and Tad to the farm, but the film is always engaging and pretty damn scary, to boot. Teague and cinematographer Jan de Bont make a really strong visual pair, really nailing the oppressive, sweltering feel of the book. Charles Bernstein's score is quite good, too! Though dog lovers might find it a bit tough to watch, Cujo is gnarly, bloody, rabid goodness.
Re-Animator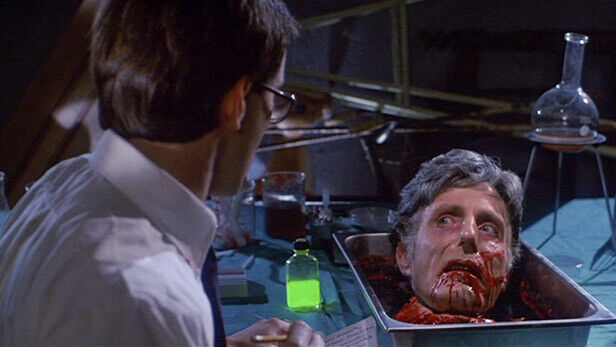 What Cujo lacks in camp is more than made up by this wacky, sleazy adaptation of the H.P. Lovecraft novella Herbest West—Reanimator. Starring cult favorite Jeffrey Combs as the titular mad scientist, this is one of the more enduring Lovecraft adaptations in all of cinema. His downright nutty performance is one of many elements that make Re-Animator a classic.
After being kicked out of medical school in Switzerland for disastrously resurrecting his dead professor, Herbert West arrives at Miskatonic University (a Lovecraft staple) to further his studies. His roommate, another med student named Dan, is dating the dean's daughter (scream queen Barbara Crampton), and trying desperately to win the dean's approval. But the kooky West is keen on continuing his experiments in resurrection, and injects his glowing serum into Dan's dead cat, bringing it back to life with hilariously gross results. But when Dan and West start bringing cadavers into the mix, things get out of hand all too quickly.
The film's practical effects are gruesome, fun, and often impressive. If you're up for 86 minutes of goofy, gory fun, Re-Animator is the horror classic you're looking for.
Pontypool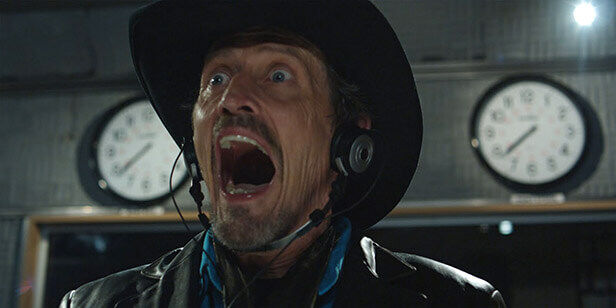 Grizzled Canadian actor Stephen McHattie stars as gruff AM radio host Grant Mazzy in one of the best unconventional horror films on Netflix. Based on a novel by Tony Burgess, Pontypool is tense horror-thriller with a vein of sardonic comedy running through it.
Grant Mazzy is an ex-shock jock struggling to adhere to the format of his small-town morning show. On a miserable snowy day, his show starts to get reports of bizarre violence in town. As the reports escalate, Mazzy and his skeleton crew (Lisa Houle and Georgina Reilly) are faced with an awful realization: that the world outside may be falling apart in the grip of a horrible virus that spreads through language.
The film takes place almost entirely in the radio station, which broadcasts out of a church basement in Pontypool (the middle of friggin' nowhere) in Ontario. The tense and claustrophobic atmosphere is created through tight direction and great performances from the three leads. The isolation of Grant and his crew is palpable, and the film's quiet, slow-burn mystery should really hook fans of The Twilight Zone.
A Girl Walks Home Alone at Night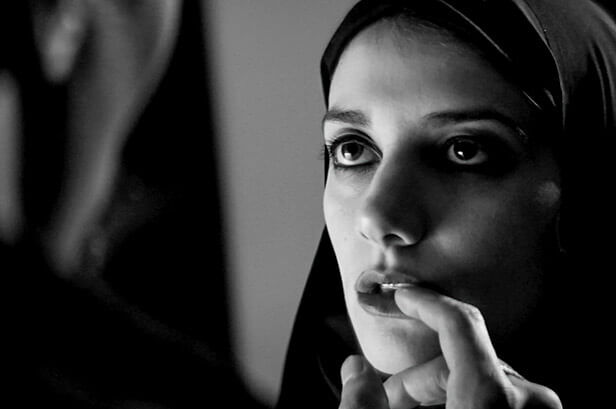 I don't believe in instant classics, but I wholeheartedly believe this Persian-language film is a classic in the making. Written and directed by Iranian-American filmmaker Ana Lily Amirpour, this black-and-white story of a lonely vampire (the wonderful Sheila Vand) in Iran is easily the best vampire movie since Let the Right One In.
Set in a fictional Iranian slum called Bad City (but shot in California), the film revolves around a beautiful female vampire that stalks the streets at night wearing a black chador and riding a skateboard. She preys upon the scum of Bad City, retreating to her apartment during the daylight. When she catches the eye of Arash, a handsome young thief, they begin a furtive romance that will make your heart swell.
The film is light on dialogue and heavy on long takes, leaning more toward contemporary arthouse than any other film on this list. Call it hipster horror, call it foreign romance, call it what you will but this flick is great.