Los Angeles Comic Con rolls into town this weekend for three days of cosplay, panels, exhibitors, signings and more. LA Comic Con, or Stan Lee Comikaze, as it used to be called, is held every Halloween weekend at the LA Convention Center. This year Entertainment Weekly is bringing some amazing talent to the con, which includes some amazing panels and signings. Since this is a Stan Lee event, this wouldn't be complete without some Marvel fun, which is also included on the list below.
Let's look at five of the best, can't-miss events of the weekend!
Dwayne 'The Rock' Johnson
The Rock himself, yes, you read that right, will be making an appearance at LA Comic Con on Saturday! He'll be in town promoting his next film, Jumanji 2: Welcome to the Jungle. Dwayne plays Doctor Smolder Bravestone in the new film, which opens this December. Dwayne's panel starts at 5PM on the Hop Topic Main Stage. The Rock is the special guest of Entertainment Weekly.
Party with the Black Eyed Peas
The Black Eyed Peas just launched a comic book with Marvel called Masters of the Sun: The Zombie Chronicles. They'll be promoting this comic book and their new album at LA Comic Con on Saturday. They'll be on the Hot Topic Main Stage at 4PM in conversation just before The Rock takes the stage.
The Black Eyes Peas will then perform at the Cosplay Ball at Club Novo Saturday night. Doors open at 7PM. Will.i.am, Apl.de.ap, and Taboo are confirmed to be attendance for both the panel and the performance.
Katee Sackhoff from Battlestar Galactica
Entertainment Weekly is bringing their favorite San Diego Comic-Con panel — The Women Who Kick-Ass — to LACC. The Women Who Kick Ass, Sci-Fi Edition, features Battlestar Galactic alum Katee Sackoff. For four seasons, Sackoff portrayed badass pilot Kara 'Starbuck' Thrace on Battlestar. We'll see her next on The Flash as baddie Amunet 'Blacksmith' Black. She'll be in conversation with EW at the Hop Topic Main Stage on Saturday at 12:30PM.
Sabrina the Teenage Witch Reunion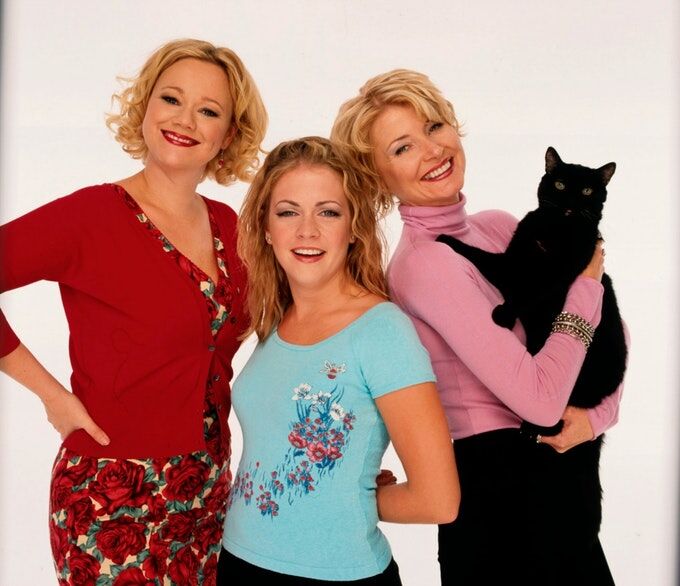 Something witchy this way comes! Melissa Joan Hart is bringing her crew from Sabrina the Teenage Witch to LA Comic Con! Hart will be joined by Beth Broderick, Nate Richert, Elisa Donovan, Alimi Ballard, David Lascher, Nick Bakay, Soleil Moon Frye, Caroline Rhea, and Nate Richert. The cast will be in conversation on Saturday, reminiscing about the show, which ran for seven seasons. The panel takes place at the Hot Topic Main Stage at 11:30AM.
You can also meet Melissa for an autograph signing. Tickets can be purchased here.
Ryan Meinerding from Marvel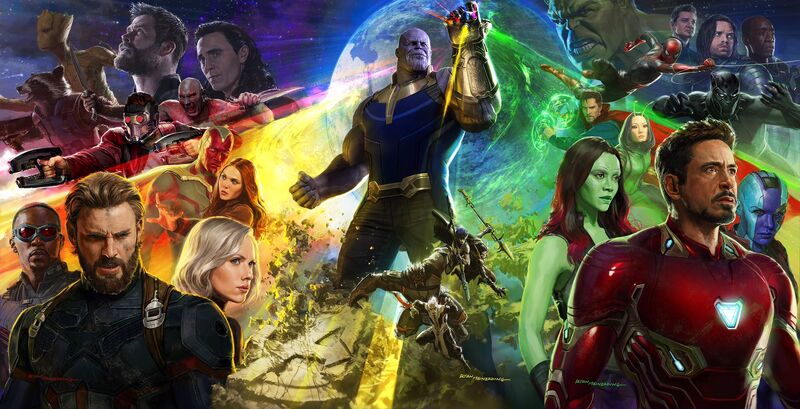 Hulk, Captain America, Iron Man — before these characters were brought to life by the actors that we know and love — they were first designed by Ryan Meinerding. Ryan has been with Marvel Studios since their inception and is currently in charge of all Visual Development at the studio. He's currently working on Marvel's next big film, Avengers: Infinity War. He will be doing a live art demo of a Marvel character in Room 304ABC at 4PM on Saturday. There will also be a giveaway at the end of this panel.
Those are five events we think you should check out, but there are almost 100 other panels and events taking place over the weekend, including a signing with Stan Lee and a panel with Agents of S.H.I.E.L.D.'s Chloe Bennet. Check out the full schedule here.
LA Comic Con kicks off Friday, October 27, 2017.