2018 will provide fans with a plethora of films to get excited about. We've taken a look ahead and picked out the 25 movies we're most excited to see in the new year. Check 'em out!
Black Panther (February 16)
Marvel kicks off the new year with the first big superhero outing of 2018. Director Ryan Coogler (Creed) brings an astounding cast to this introductory solo adventure for T'Challa, the Wakandan king who has been thrust into the outside world and must protect his home. Most likely, this is going to be the kickoff to 2018 at the movies.
Annihilation (February 23)
Alex Garland (Ex Machina) adapts the sci-fi novel by Jeff VanderMeer and boy does this look weird in all the right ways. With eerie echoes of Tarkovsky's Stalker, Annihilation doesn't look like it's going to be a flick that pleases all audiences. But, that's what we need. This is creepy sci-fi from a writer/director who is delivering something special to genre fans.
A Wrinkle in Time (March 9)
Disney corners the market on blockbuster action/fantasy, so it's cool to see them give director Ava DuVernay (Selma) this adaptation of Madeleine L'Engle's trippy novel. A Wrinkle in Time is definitely a gamble for wide audiences, but if it pays off, it could give us a fantasy epic unlike anything we'll see in 2018.
Tomb Raider (March 16)
Video game movies have a very, very bad track record. Will Tomb Raider reverse that curse? Alicia Vikander is a solid choice to play Lara Croft, and director Roar Uthaug (The Wave) knows how to cultivate exciting and tense action. If any movie has a chance at crafting a good video game adaptation, it's Tomb Raider.
Pacific Rim Uprising (March 23)
The sequel to Guillermo del Toro's 2013 cult favorite looks to be more of what fans liked about the first film: giant robots fighting giant monsters. The added bonus of Star Wars lead John Boyega at the helm could give this second film a unique flavor. At the end of the day though, it's giant robots fighting giant monsters. Enjoy the simple pleasures.
Isle of Dogs (March 23, limited)
A new Wes Anderson movie is always a reason for excitement, but Isle of Dogs is especially awesome as it marks Anderson's return to stop-motion animation after 2009's excellent Fantastic Mr. Fox. If you're not on the Wes Anderson train, this probably doesn't look too special. But if you are, this is one of the films you should be most excited about.
Ready Player One (March 30)
Steven Spielberg adapts the immensely popular novel by Ernest Cline. No matter what, it's clear that many fans are excited to see so many of their fandoms collide in this pop culture extravaganza. Will the story itself be able to match up to all the crazy characters we'll see on screen? Here's hoping.
A Quiet Place (April 6)
Horror had a banner year in 2017, but 2018 looks like it's going to offer some smaller successes. A Quiet Place looks like it could be the most intriguing horror outing of next year. A simple premise — a family must stay perfectly quiet to avoid attracting some kind of monsters — seems like a fertile playground for some good scares.
The New Mutants (April 13)
Speaking of horror, The New Mutants is taking the X-Men universe into a whole new genre. Director Josh Boone (The Fault in Our Stars) promises that this will be an X-Men film unlike any other. And the strikingly creepy trailer seems to back that up. For me, this is one of the absolute must-sees of 2018.
Avengers: Infinity War (May 4)
You already know about this one. Marvel's cinematic universe builds to a massive climactic showdown that will forever change the Marvel universe. I don't need to explain to you why you should be pumped for this. You've probably already bought your Infinity Gauntlet foam fist for opening night.
Solo: A Star Wars Story (May 25)
The second of Disney's experimental Star Wars Story films had an incredibly troubled production. Will the behind the scenes troubles be unimportant to the final product? How excited are fans to get a Han Solo prequel? Is it worrisome that this film comes out in five months and we still haven't gotten a good look at it? But hey, it's Star Wars. We're all gonna see it.
Deadpool 2 (June 1)
Everyone's favorite foul-mouthed mutant is back in the sequel we could never have thought we'd get. Deadpool's success will hopefully allow Deadpool 2 to be even wackier than its predecessor. And with David Leitch (Atomic Blonde) in the director's chair, there could be some spectacular action in this follow-up.
Ocean's Eight (June 8)
This newest installment in the Ocean's franchise will switch things up by giving us an all-female cast. The ensemble is undeniably spectacular and these heist movies are always a bit of fluffy fun. No reason this shouldn't be an easy summer win in the middle of the year.
The Incredibles 2 (June 15)
The Incredibles is one of Pixar's most beloved films. Can a sequel with over a decade of separation from its predecessor deliver on the same magic? Writer/director Brad Bird is back for this outing, so the odds are definitely in his favor. And with superhero cinema at its peak, this could capture the pop culture at just the right time.
Jurassic World: Fallen Kingdom (June 22)
Jurassic World was a true blockbuster in that it decimated the box office. Will the sequel do the same? It's positioned well and has all the appeal of the other Jurassic Park films. Whether or not it can deliver the dinosaur craziness that fans love remains to be seen. But, like other films on this list, you know you're gonna see it. So am I.
Sicario 2: Soldado (June 29)
Sicario is a masterclass in tension and horror. Nobody expected a sequel but we're getting one and it looks… like a sequel to Sicario.  That's not being dismissive because Sicario is great and more like it is a good thing. Plus, with the focus shifting to Benicio del Toro's character, things are going to get very dark and very brutal. Sounds fun!
Ant-Man and the Wasp (July 6)
Another year, another batch of Marvel movies to look forward to. Ant-Man was a cheery enough little flick, but the hope is that Ant-Man and the Wasp will dive headfirst into the deeply weird and very intriguing Quantum Realm. Plus, it'll be great to have Paul Rudd and Evangeline Lilly as a true on-screen duo. This'll be fun.
Mission: Impossible 6 (July 27)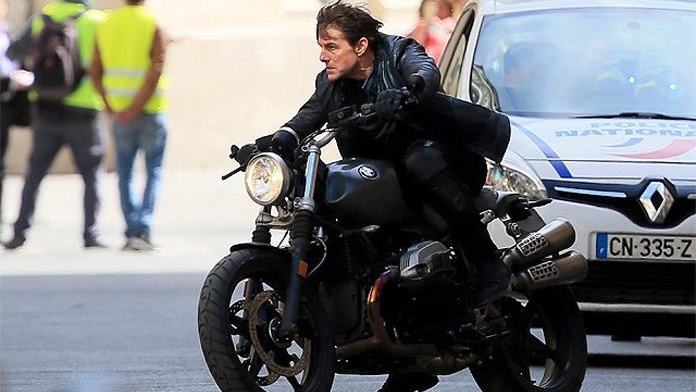 The Mission: Impossible movies have been on a hot streak. The last two were utter joys and if this sixth entry can keep the magic going, there's no reason it shouldn't provide the simple pleasures these film provide. All it needs is some good twists, great set pieces, and some huge stunts that make it necessary to see on the big screen.
The Predator (August 3)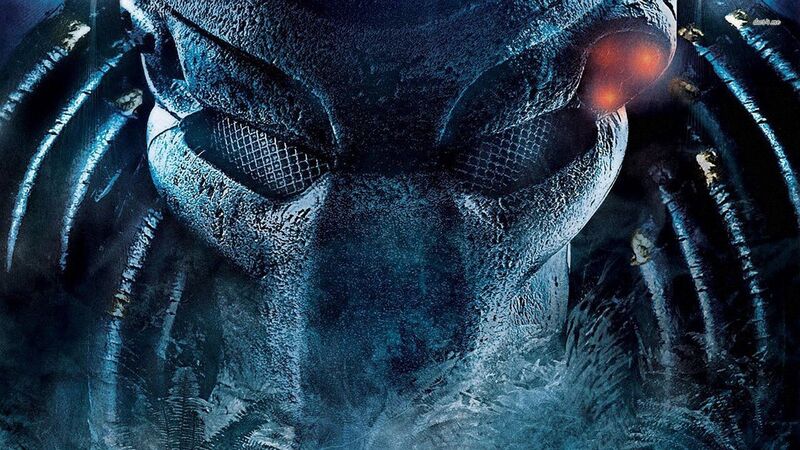 What makes this newest entry in the Predator franchise so anticipated are the people steering the ship: Shane Black (Iron Man 3, The Nice Guys) and Fred Dekker (The Monster Squad). Black was a character in the original Predator and did uncredited rewrites on the original film. If anyone can make a sequel that lives up to the original, it's Shane Black.
The Meg (August 10)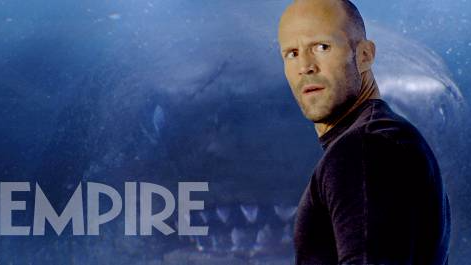 Jason Statham versus a giant shark. 'Nuff said.
Venom (October 5)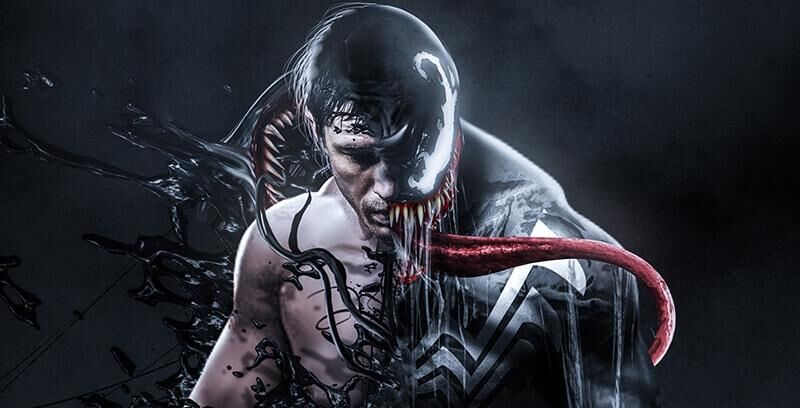 Fans have been wanting to see a good version of Venom on the big screen for years. Venom could finally give them that. With Tom Hardy in the lead role and a commitment to bringing the horror elements of the character to the forefront, this could be the movie that proves the Spider-Man universe has corners worth exploring.
Halloween (October 19)
Another entry in a long-running horror franchise wouldn't be something worth getting too hyped about. Except, Halloween has an amazing pedigree behind it. Original writer/director/composer John Carpenter is an executive producer and will also provide the score. Hardcore horror fans David Gordon Green and Danny McBride are handling the script. This could be the best Halloween film since the original. Fingers crossed.
X-Men: Dark Phoenix (November 2)
The X-Men films have always been events for fans. But, X-Men: Dark Phoenix is especially big as it will finally bring in a cosmic element to this comic book universe. Fans love the Dark Phoenix story, and if this movie can do the story justice, it will be a big win for X-Men fans.
Spider-Man: Into the Spider-Verse (December 14)
How has it taken this long for Spider-Man to enter the world of feature animation? Well, the wait looks like it's gonna be worth it. Into the Spider-Verse looks like a celebration of comic book imagery in the coolest of ways. Plus, we'll finally get to see Miles Morales take up the mantle of Spider-Man on the big screen. This looks awesome.
Aquaman (December 21)
The year closes out with the only outing from the DC Extended Universe. But, it looks like it could be a surprise. Director James Wan understands blockbuster filmmaking and Jason Momoa has a charm that's all his own. If Aquaman can grab a little bit of the same magic that made Wonder Woman such a success, the DC movies could be back on track.