[Update:] And that's a wrap on Comic-Con 2017! Here are some of FANDOM's Game of Thrones highlights from the show:
[Original article:] The clock is ticking on Game of Thrones. With just two seasons remaining, fans are relishing every moment. That makes this year's Comic-Con is sure to be a special one. Here's a look at everything Game of Thrones happening at Comic-Con 2017.
The Game of Thrones panel is coming.
HBO is bringing Game of Thrones to San Diego Comic-Con's massive Hall H on on Friday, July 21 at 1:30PM. The panel has a mystery moderator, only referred to as a "special guest from Westeros." Who could that be? Our money's on series scribe George R.R. Martin, himself.
Panelists include cast members Alfie Allen (Theon Greyjoy), Jacob Anderson (Grey Worm), John Bradley (Samwell Tarly), Gwendoline Christie (Brienne of Tarth), Liam Cunningham (Ser Davos Seaworth), Nathalie Emmanuel (Missandei), Isaac Hempstead Wright (Bran Stark), Conleth Hill (Varys), and Sophie Turner (Sansa Stark). It's not the most star-studded panel they've done, but an exciting cast list nonetheless.
And because the series will already be airing — it premieres July 16 — we're expecting plenty of footage from Game of Thrones Season 7 to be shown.
Get hyped for the Game of Thrones "Winter Is Here" experience.
Last year, HBO treated GoT fans to a "Hall of Faces" off-site activation. This year, they're returning to the same address (628 L Street — across from the Omni Hotel) for the "Winter Is Here" experience.
Fans attending this immersive experience will enter through a "winterized" entryway, and registered with their own "Dragonglass" RFID wristband that captures each touch point throughout the journey of the activation, producing personalized links with easily shareable pieces of content.
The journey will take fans through Winterfell, Dragonstone, King's Landing, and North of the Wall. And each guest who travels through gets a custom SDCC Night King Funko Pop! Figure, a t-shirt featuring the Night King key art, and an exclusive Robert Ball Episode 701 mini-poster.
We think this will be first-come-first-served, so be prepared to stand in line before/during the following published hours:
Thursday, July 2o: 11AM – 5PM
Friday, July 21: 11AM – 5PM
Saturday, July 22: 10AM – 5PM
Sunday, July 23: 9AM – 1PM
The Game of Thrones cast will be signing autographs, too.
Most, if not all, of the attending cast members announced for the panel, will be doing a special autograph signing following the panel. The signing is at 3:30PM at the Warner Bros. booth (#4545) on the Comic-Con show floor.
How do you get on the list? Warner Bros. follows Comic-Con's ticket drawing/wristband distribution procedure for all signings. All ticket drawings and wristband distributions will take place in the morning of the day of the specific signing at the Sails Pavilion floor, between Ballroom 20 and Rooms 6A, 6BCF and 6DE. So, get there and get your ticket for a chance to participate in the signing.
Don't miss Game of Thrones: The Musical!
Now, this isn't officially sanctioned, of course, but there's even more GoT fun you can have in San Diego.
The unofficial Game of Thrones: The Musical – A Song of Nice Satire runs Friday-Sunday with performances both at 6:00 p.m. and 9:00 p.m. at the Tenth Avenue Arts Center.
Revel in this comedic adaptation featuring song like "Hello From Winterfell," "You Win or You Die," and "Let's Go to War." Sound like your thing? You can grab tickets here.
Drink and know things on the Game of Thrones pub crawl.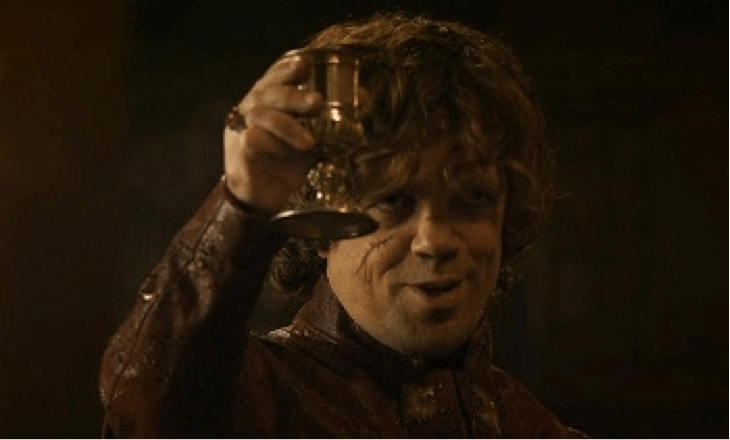 Game of Thrones fans will be doing their best to live up to Tyrion Lannister's example with the Game of Thrones Fan SDCC Pub Crawl on Friday at 8 p.m.
If you are a Game of Thrones fan and good at holding your alcohol, then maybe this event is for you. There will be games, a scavenger hunt, and of course, much drinking. Meet at Ramada Downtown Gaslamp to begin the crawl.
Finally, if you meet other fans, A Song of Fire and Ice: A Game of Thrones discussion will be held Saturday at the San Diego Central Library at 4:00 p.m. Amin Javadi (A Podcast of Ice and Fire, Bastards of Kingsgrave podcast), Kyle Maddock (A Podcast of Ice and Fire, AfterBuzz TV), and Tara Lynne (The Geekiary, Ice and Fire Convention) will lead the conversation.
---
The first-ever FANDOM Fest, a partnership between FANDOM and Pepsi, is running every day of SDCC to bring you live news reactions, exclusive panels, quiz shows, and more. Watch online or visit in-person at the Petco Interactive Zone, where you can also enjoy free food inspired by your favorite movies and TV shows — and paired with an ice-cold Pepsi — at the FANDOM Fantasy Food Truck. Check out the full schedule of events here.