[Update 12/22/16] And the votes are in! Thanks to everyone who participated in the first-ever Fandom Teen Choice Awards. We received nearly 75,000 total votes. Find out if your favorite teens won below:
Favorite Teen 'Ship: Korra & Asami (Legend of Korra)
Although their friendship had a rocky start, Korra & Asami were able to look past their mutual crush on Mako and became good friends. Viewers were unsurprised when they became romantically involved, since Asami was there for Korra during a low point in her life. While we are still bitter about them not having an onscreen kiss, we're happy that the two ended up together in the end.
Favorite Teen, Books: Tris Prior (Divergent)
Tris is a strong-willed Dauntless who was secretly Divergent. She willingly put her life on the line in order to ensure the safety of those she loved and the city she grew up in.
Favorite Teen Superhero Team: Teen Titans (DC)
The Teen Titans are not just a crime-fighting team, they're a family — a superpowered, butt-kicking family. Like all families, they fight amongst themselves but are always there for each other when the chips are down. Despite being young, the Teen Titans are worthy heroes capable of dealing with the gravest threats.
Favorite Teen, TV Dramas: Scott McCall (Teen Wolf)

Following Scott's adventures as he struggles to find his place in the world, Teen Wolf is a darker and grittier re-imagining of the classic '80s film. Scott is a True Alpha, a rare occurrence that only manifests if the Werewolf is noble and inherently good. A natural leader and hero, he leads his pack and protects the town of Beacon Hills.
Favorite Teen Character With Style: Thea Queen (Arrow)
Thea is Oliver Queen's younger sister and part-time sidekick Speedy. Her fashion taste has evolved over the seasons from skinny jeans and slinky tops to dress pants and blouses. This fashion-forward girl could wear a paper bag and still look fabulous.
Favorite Teen Sidekick/BFF: Jake (Adventure Time)
Jake is a magical dog who can contort his body to take on any shape. He seems to have a bottomless pit for a stomach and loves to eat junk food especially. Everyone knows that dogs are man's best friend, and Jake is the ultimate companion.
Favorite Teen, Games: Ash Ketchum (Pokémon)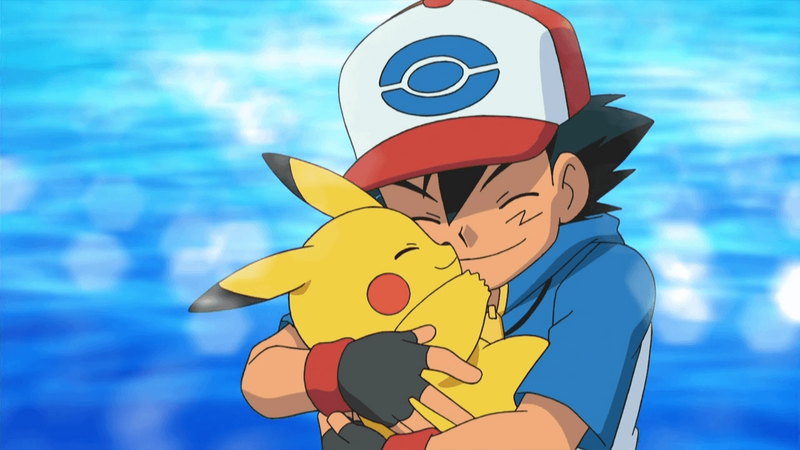 Ash Ketchum began searching for Pokémon when he was 10 years old. Since then he's defeated all Gym Leaders in Kanto, gained a Pikachu as a best friend, and traveled with different Pokémon Masters like Serena and May. His determination to "catch 'em" all is why he'll always be the number one trainer in our book.
Favorite Teen Villain: Draco Malfoy (Harry Potter)
Draco is a master manipulator who will stop at nothing to get what he wants. His animosity towards Harry Potter is painfully obvious, and he'll stop at nothing to be the better wizard. Draco may be a bad apple, but we Potterheads love to hate him.
Favorite Teen Supernatural Character: Harry Potter
Harry Potter's quest to defeat He Who Must Not Be Named defined a generation. He's a fan favorite because of his selflessness and relatability. Even now, years after the last Harry Potter book was released, we are still clamoring for more.
Favorite Teen Animated Character: Bob (Minions)
Bob is known for his childish personality and for his brief reign as King of England. He is extremely friendly and loves anyone and anything he meets. We're hoping to see more of him in Despicable Me 3.
---
Original Post:
Step aside, adults: Between the explosive popularity of Young Adult novels and the current crop of TV hits on The CW — not to mention countless other franchises across the entertainment landscape — teens rule pop culture. Now it's time to find out which of these pop culture teens rule supreme by pitting them against each other in the very first Fandom Teen Awards.
We've created 10 teen-centric categories for you to cast your votes. So vote now and support your favorite shows — and don't forget to get your friends to vote too!