For fives years now, we've seen love, heartache, and scandal, both upstairs and downstairs at Downton Abbey. As we head into the series' final season, let's take a moment to pay respect to the true star of the show: the Dowager clapback. Here are some of Lady Grantham's best quotes, confirming that no one is safe from the sass of a Countess.
When Someone Needs to be Taken Down a Notch
"Does it ever get cold on the moral high ground?"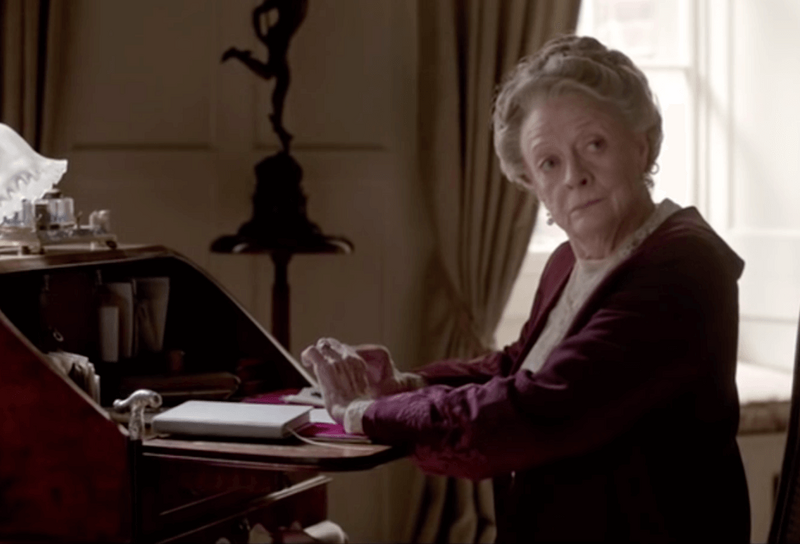 If Someone Questions You
Isobel: "How you hate to be wrong."
Dowager: "I wouldn't know, I'm not familiar with the sensation."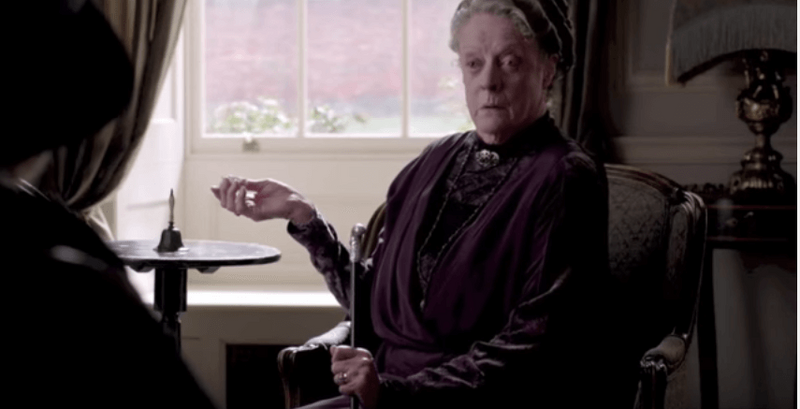 When Someone Plays the Martyr
"I wonder your halo doesn't grow heavy, it must be like wearing a tiara round the clock."
When You Want Someone to Tell a White Lie
Dr. Clark: "You want me to lie?"
Dowager: "Lie is so unmusical a word."
Explaining the Difference Between Class and Crass
"Vulgarity is no substitute for wit."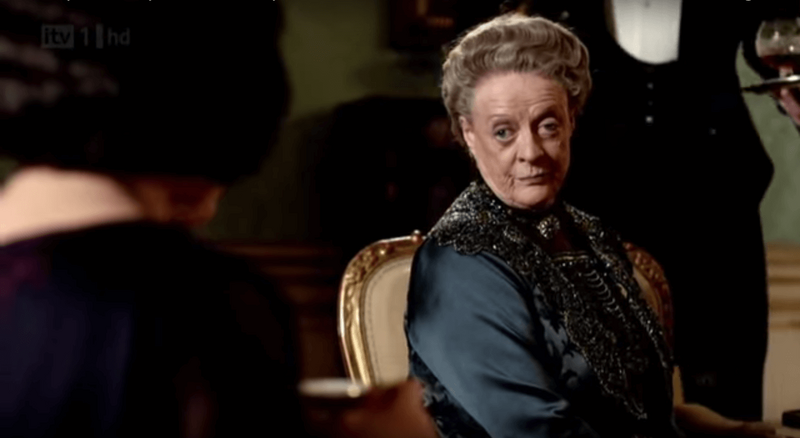 Demonstrating Tough Love
"You are a woman with a brain and reasonable ability. Stop whining and find something to do."
When Someone is Underdressed at a Dinner Party
"Oh, I'm so sorry. I thought you were a waiter."
Sage Advice on Staying High Brow
"Don't be defeatist, dear, it's very middle class."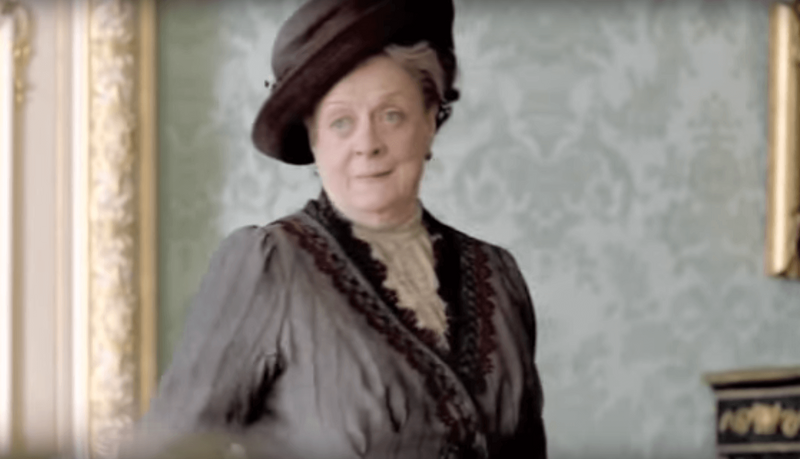 How to Bid Someone a Proper Goodbye
Sir Richard: "I doubt we'll meet again."
Dowager: "Do you promise?"

On Giving Compliments
Isobel: "I take that as a compliment."
Dowager: "I must have said it wrong."
On Foreign Policy
"One can't go to pieces at the death of every foreigner. We'd all be in a constant state of collapse whenever we opened a newspaper."
For more about Downton Abbey, check out the Downton Abbey Wikia with 690 pages.