Everything is coming up Star Wars lately. Star Wars: The Last Jedi is expected to have one of the biggest opening weekends in box office history, the Han Solo movie is on its way and Lucasfilm is looking to make even more films over the next 10 years.
If you have a Star Wars lover in your life, check out our handy gift guide. These gifts range from toys for kids and collectors to virtual reality games for even the most die-hard fan.
These gift ideas are organized by price, ranging from lowest to highest. The prices may change, depending on Black Friday, Cyber Monday and holiday sales.
Ahsoka Itty Bitty ($7.95)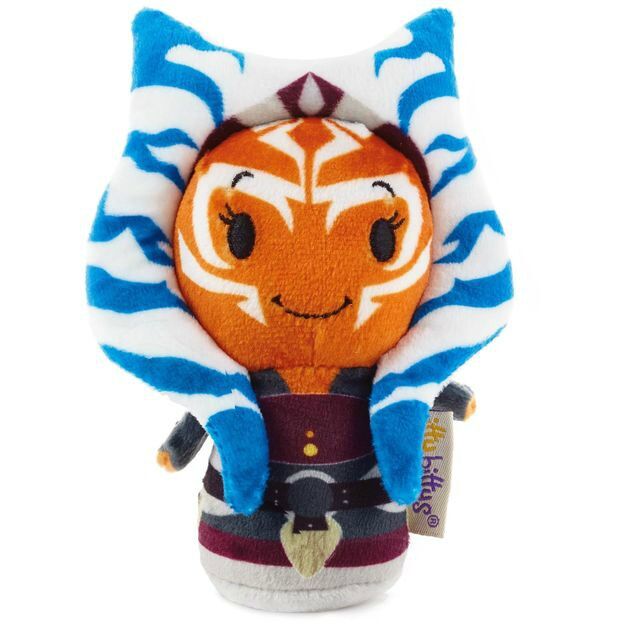 Ahsoka Tano is one of Star Wars' most beloved characters. From her valiant efforts in The Clone Wars animated series, to her surprise return in Star Wars Rebels, to her new solo title book, Ahsoka is a bonafide fan favorite. Tuck this "ittybitty" figure into the stocking or under the pillow of your favorite Star Wars fans.
—
Available for $7.95 at Hallmark.
The Last Jedi Ceramic Mug ($14.99)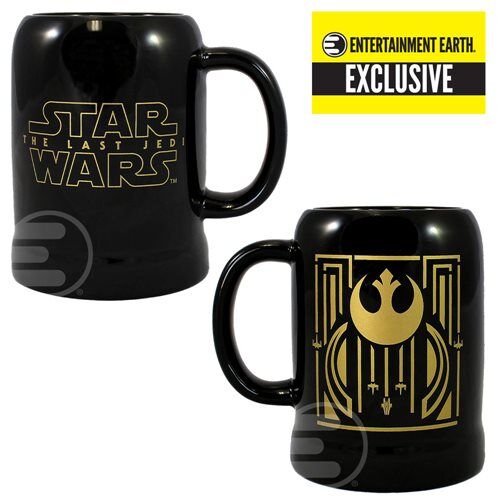 As The Last Jedi approaches, every Star Wars fan is looking for merchandise that is unique to their collection. Gift them this Entertainment Earth exclusive ceramic stein. It features The Last Jedi film logo in gold, as well as a Rebel Alliance symbol with two X-wings and one A-wing soaring from beneath it. These are being sold in limited quantities and will complete any Star Wars themed beverage collection.
—
Available for $14.99 at Entertainment Earth.
Princess Leia Enamel Pins ($14.95)
"To us, she'll always be royalty…" Commemorate the amazing Carrie Fisher with this four-pin collection of Princess Leia's most famous moments from the Original Star Wars trilogy. This set is perfect for any pin collector in your life or anyone who wants to carry with them a small reminder of Carrie's legacy as Princess — nay General — Leia Organa.
—
Available for $14.95 at Hallmark.
Rey Figure: Forces of Destiny  ($22.99)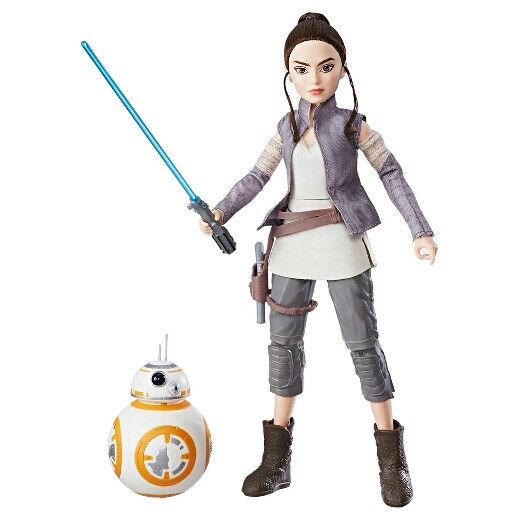 Rey's friendship with BB-8 is getting to be as important as Luke's friendship with R2-D2. Help the Star Wars lover in your love celebrate this budding dynamic duo with this Forces of Destiny figure set. Rey is sporting her iconic blue lightsaber, the one she'll be handing back to Luke at the beginning of The Last Jedi.
—
Available for $22.99 at Target.
Art of the Last Jedi ($25.00)
This stunning Art of Star Wars book is a must-have for movie lovers. This 256 page book covers everything in The Last Jedi, from sets to costumes to props to locations. It will walk your favorite Star Wars fan through the stunning landscapes where they shot the film, the art that influenced the new alien worlds and more. Written by Phil Szostak, this book goes perfectly with the previous Art of books for Rogue One and The Force Awakens.
—
Available for $25.00 at Amazon.
From a Certain Point of View ($35.00)
Another great book to gift this season is From a Certain Point of View. First a famous quote by Obi-Wan Kenobi, this book is a collection of 40 essays to commemorate Star Wars' 40th anniversary. Authors range from screenwriters to actors to comic book creators and more, including Rogue One scribe Gary Whitta, Star Trek alumni Wil Wheaton, Star Wars Bloodline and Lost Stars author Claudia Gray, comic book creators Greg Rucka, Matt Fraction, Kelly Sue DeConnick and so many more.
—
Available for $35.00 at Barnes and Noble.
Millennium Falcon Waffle Maker ($53.00)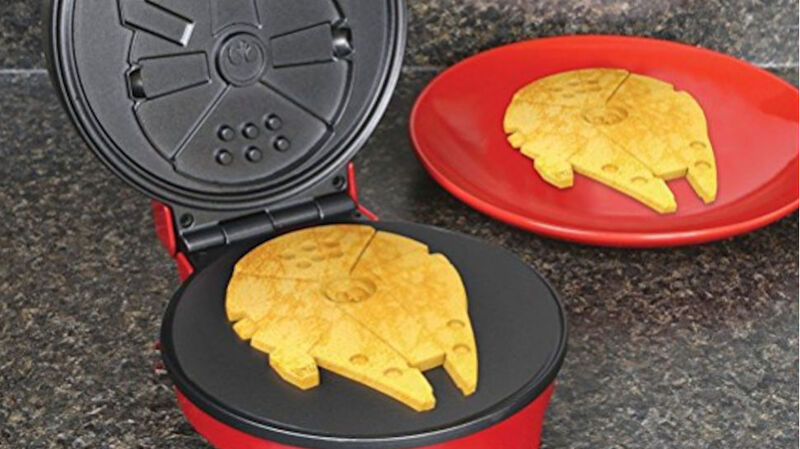 Gift this creative waffle maker to any Star Wars foodies in your life. This waffle maker can transport any friends to a galaxy far, far away in just a few short minutes. If you order this, think about also gifting a set of plates to go with these breakfast ships. Bed, Bath and Beyond also has appetizer plates, dinner plates and ice cream bowls. Hey, even the Exogorth thought the Millennium Falcon would be tasty 😉
—
Available for $53.99 at Jet.
Luke Skywalker Rebel Pilot Backpack ($69.00)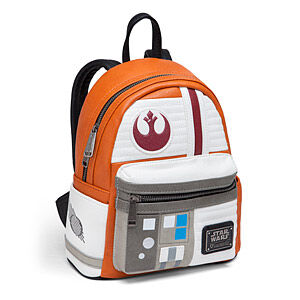 Every explorer in the galaxy needs a good pack. This backpack is perfect for aspiring pilots or anyone who wishes to join the Rebel Alliance. Designed to mimic the colors and textures of an X-wing pilot flight suit, this backpack will be perfect for the Star Wars fans in your life who long to be like Luke Skywalker, Poe Dameron, or Snap Wexley.
—
Available for $69.00 at ThinkGeek.
Tauntaun Sleeping Bag ($132.00)
This item is for your friends or loved ones who love reenacting scenes from the original trilogy. This gift is also perfect for someone with a great sense of humor. The Tauntaun sleeping bag is great for winter camping and even comes with a built in pillow. No tauntauns were harmed in the making of this product.
—
Available for $132.00 at ThinkGeek.
Jedi Challenges AR Headset ($199.99)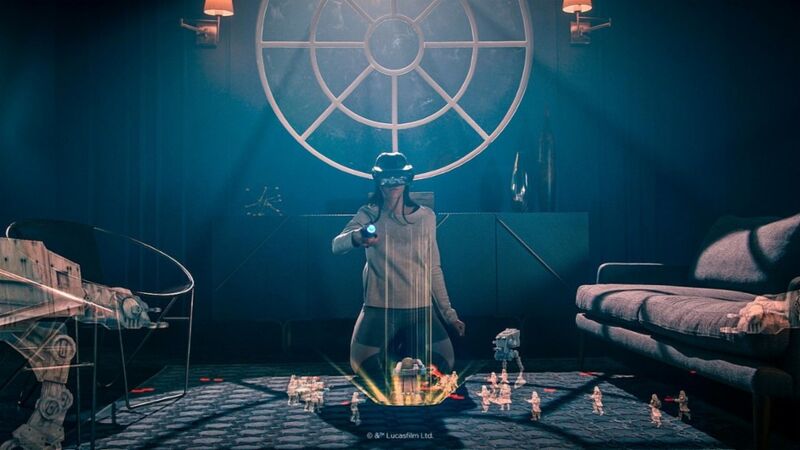 This is the gift for the Star Wars gamer in your life. Your friends and family members can enter the action themselves with the virtual reality headset. Via the official description: "Feel the Force as you fight for galactic peace with the Lenovo Star Wars™: Jedi Challenges AR headset. It works with an iOS or Android smartphone to enable the game app, letting you engage in virtual Jedi duels. This Lenovo Star Wars™: Jedi Challenges AR headset includes a lightsaber controller and a tracking beacon to arm you for battle."
FANDOM even got a chance to test it out!
—
Available for $199.99 at BestBuy.
Helix Premium Office Gift Set (£23.26)
Here's a cool bonus gift idea specifically for our U.K. fans.
Bring Star Wars to your office with these premium office gift set from Helix. Each set includes a pair of scissors, stapler, and hole puncher. There are two sets: white for the Rebellion and black for the Imperial Empire. These modern stationary sets are perfect for home or work.
—
Available for £23.26 at AmazonEU (Resistance or Imperial).