Ahead of the 2018 release of Insomniac Games' Spider-Man PS4 title, we thought it was time to look back at the best Spider-Man games of all time.
Whether you've got a penchant for a fighting game or open world titles, there have been plenty to choose from over the years.
But here are our 10 best Spider-Man games ever, so get stuck in or at least get excited for Spider-Man Homecoming:
10. Marvel vs. Capcom 2 (2000)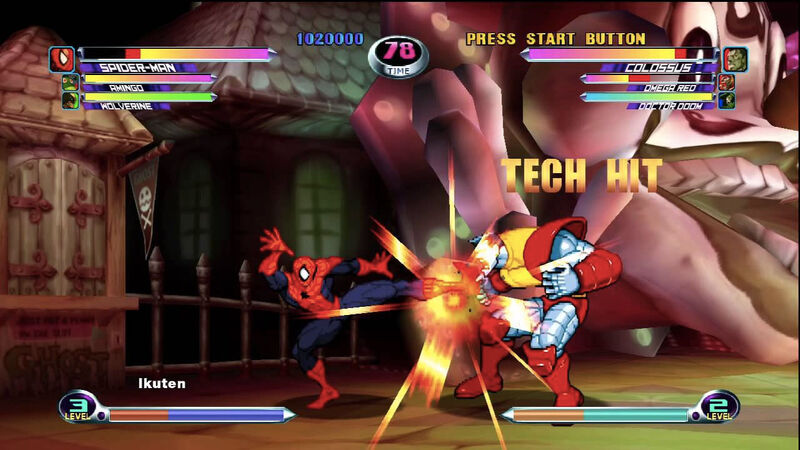 So technically this isn't a Spider-Man game, but sometimes the web-wielding hero is best in a role where he's surrounded by his Marvel pals. Marvel vs Capcom 2 is one of the best fighting games ever made and the appearance of Spidey made this series entry one to remember extra well.
It might not have a story, but the brilliance of Spidey's moves made sure that Marvel vs Capcom 2 made our list of best Spider-Man games of all time.
9. Spider-Man and Venom: Maximum Carnage (1994)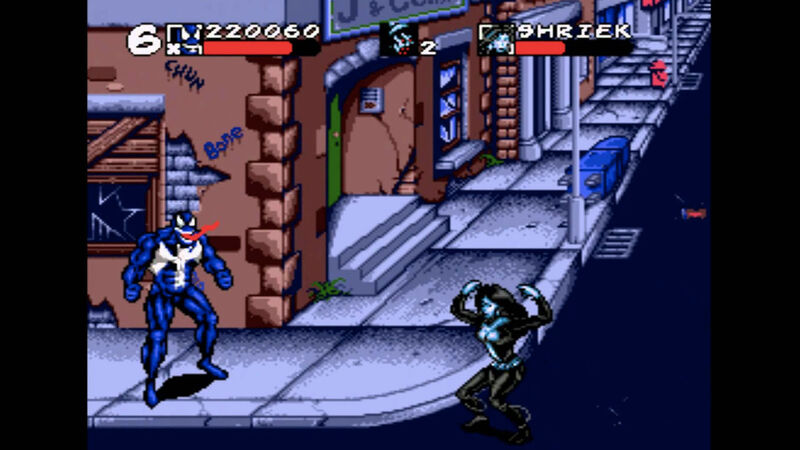 Spider-man and Venom: Maximum Carnage arrived at a point where Venom had just appeared in the comics as Spidey's latest villain. So because of that, this particular game got a massive popularity boost. In this series, Venom became a hero of sorts, joining up with Spider-Man to battle Carnage, who was once Venom's progeny.
It bears the same name as the comic series it was based on and the devotion to the source material was always seriously impressive to the point it regularly feeling like the comics were coming to life right in front of you.
8. Spider-Man: The Video Game (1991)
This arcade title was your classic 90s arcade beat 'em up, made during Sega's heydeys with glorious colours, fluid animations and actual spoken dialogue that really brought the comic books to life. Technically it felt like a remapping of the other arcade brawlers out there, but the moments of platforming action just made the entire experience that much more special.
We also love the fact that so many of Spider-Man's foes cropped up along the way, including Venom and Fantastic Four's Doctor Doom.
7. Lego Marvel Super Heroes (2013)
Everyone loves seeing their favourite Marvel characters as Lego mini-figs, but it's even better when you get to play as them in an awesome LEGO adventure.
What made Lego Marvel Super Heroes such a great Spider-Man game was that it included various iterations of the web-shooting hero, along with over 180 characters from all corners of the Marvel universe from X-Men to Iron Man, all with the adorable addition of Traveler's Tales animations.
Despite its childish appeal, Lego Marvel Super Heroes also had a brilliant open-world Manhattan to explore that contains plenty of challenges and a main storyline complete with fantastically silly antics.
6. Spider-Man: Shattered Dimensions (2010)
Although it isn't the best game of all time because it at times feels like it's trying to smash four separate Spider-Man games into one big one, with sections dedicated to regular Marvel Universe Spidey, Ultimate Spider-Man, 2099 Spider-Man and Noir Spidey respectively, all with different gameplay styles.
Despite that though, Spider-Man: Shattered Dimensions pays some serious fan service, celebrating Spider-Man's history with brilliant voice talent and dialogue, vast rogues' gallery and sometimes compelling gameplay.
5. Ultimate Marvel vs Capcom 3 (2011)
Okay, okay it's cheating a little bit to put two Marvel vs Capcom titles in this list, but Capcom continues keeps knocking them out of the park with these crossover titles. And they're 10 years apart, so it doesn't count.
Like Marvel vs Capcom 2, Ultimate Marvel vs Capcom 3 is a best-in-class fighting game, especially when it comes to Spider-Man. The game features our red and blue-suited hero more than any other fighting game, including alternate costumes and entire stages paying tribute to Spider-Man and Peter Parker.
4. Spider-Man 2: The Game (2004)
Spider-Man 2: The Game was the first time that we actually got to swing around a living, breathing Manhattan. Developer Treyarch saw the success that GTA III was having with its sandbox world and decided to do the same for Spider-Man 2: The Game.
It certainly doesn't compare to the open-worlds of today, but nothing quite beat the feeling of swinging through Manhattan ourselves for the very first time.
3. Spider-Man: Web of Shadows (2008)
There are so many Spider-Man adventures that it was tough to whittle down our top three. But what's a list of best Spider-Man games without an appearance from Spider-Man: Web of Shadows.
What this game did was pull together all the elements of the celebrated Spider-Man comics, with a brilliantly rendered version of Manhattan, spidey powers, world exploration and supporting cast. It didn't do well critically, but it has become a firm fan favourite and will remain one.
2. Ultimate Spider-Man (2005)
Ultimate Spider-Man was the direct sequel to the brilliant Spider-Man 2: The Game and developer Treyarch improved upon everything for Spidey's next adventure. The world was bigger, given more character and even looked better, thanks to the adoption of a cel-shaded style.
Because of that it looks like the game had jumped directly out of the comic book pages, and the story was written by Ultimate Spider-Man writer Brian Michael Bendis, so it truly felt authentic.
1. Amazing Spider-Man
And last but not least, the best Spider-Man games list is rounded by the awesome, Amazing Spider-Man. Returning to an open-world again for the first time in years, Amazing Spider-Man delivered the best open-world version of Manhattan ever seen in a Spidey title.
It also won additional bonus points for being set after the film, telling an original story not unlike what Spider-Man PS4 is about to do.